The perfect interactive centerpiece for your event.
The "Open-Air" photo booth is great for action-packed group photos that easily fits up to 12 people at once. This type of booth requires a minimum area of 8' x 8' to comfortably fit a custom backdrop, photographer, DSLR camera, studio lighting, a touch-screen preview monitor, a wall of fun props to choose from, and a high speed printing station. The backdrop is specially made at 7' 10" so that we may setup indoors at most locations, even inside of your home!
​
Starting at $899




(Up to 5 Hours)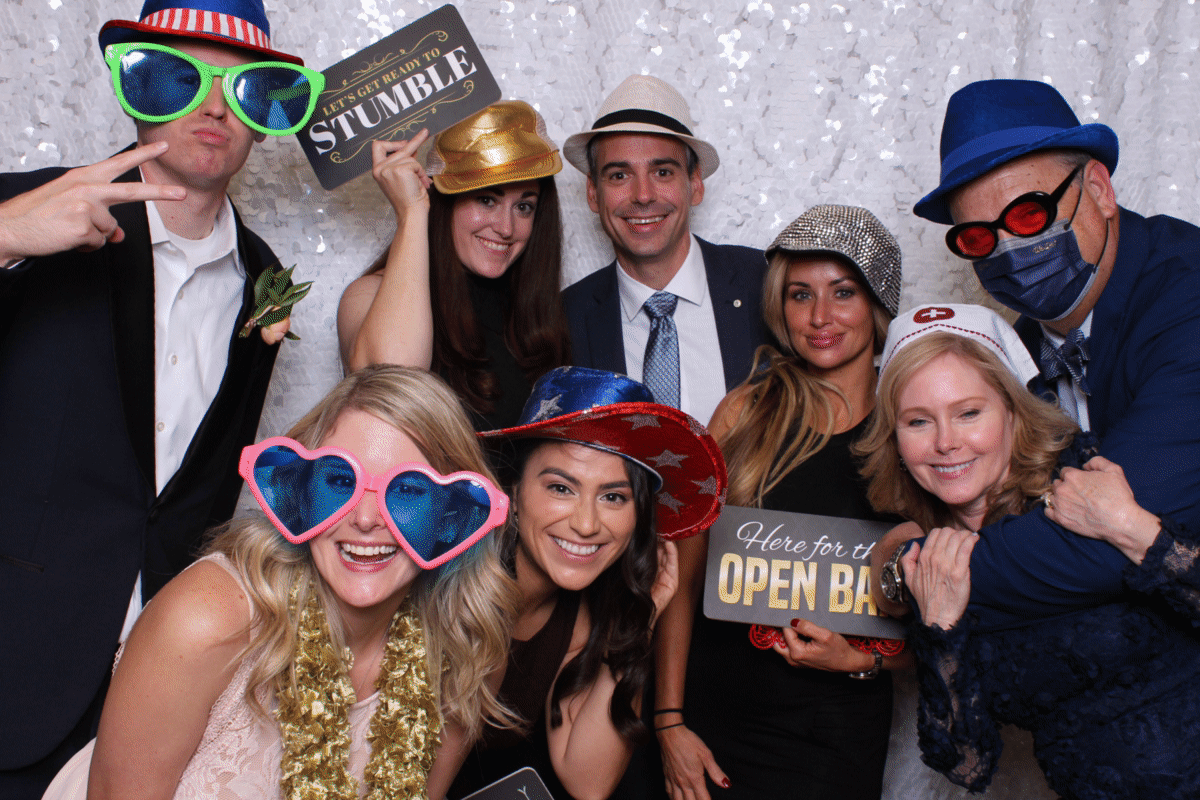 Fully Customizable Experience
We will work diligently with you to create the photo strip lettering, colors, borders, etc. until the design is perfected and total satisfaction is achieved.
Our designers will bring your idea to life.
​
​
​
All of our photos are taken with high-quality Canon DSLR cameras and printed on-site just seconds after the photograph. A copy is printed for Every Person in Every Photo. If there are 10 guests in the photo we will print 10 copies for them. We utilize "dye sublimation" printing technology, so the photos are ready in less than 10 seconds and your photos will never smudge.
​
BONUS FEATURES
- Send photos to your phone or e-mail instantly!
​
- Animated GIF's (See Above!)
- Image Filters
​
- Digital photo copies provided after the event.
​
​